[ from Wednesday, August 16, 2000 ]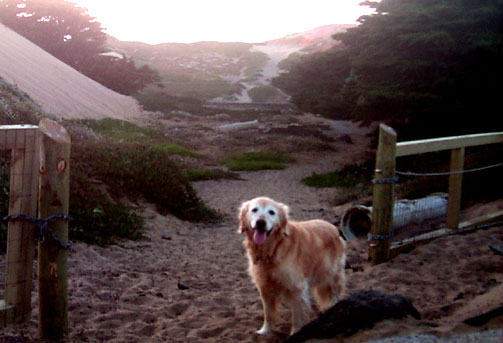 Ginger enjoys a moment by a newly-opened gate.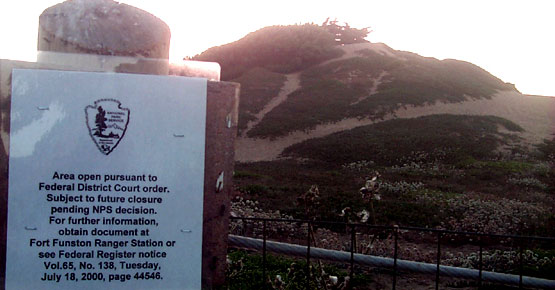 Closed Areas Re-Opened!
The Park Service has complied with the federal injunction to open both closed areas! Both are open while the future status of the area is decided through legal means. Within the newly opened zone, the Park Service has fenced off certain areas they claim are "sensitive habitat".
Many rejoiceful people, with and without dogs, have been exploring their beloved valley, dune and gap beach access.